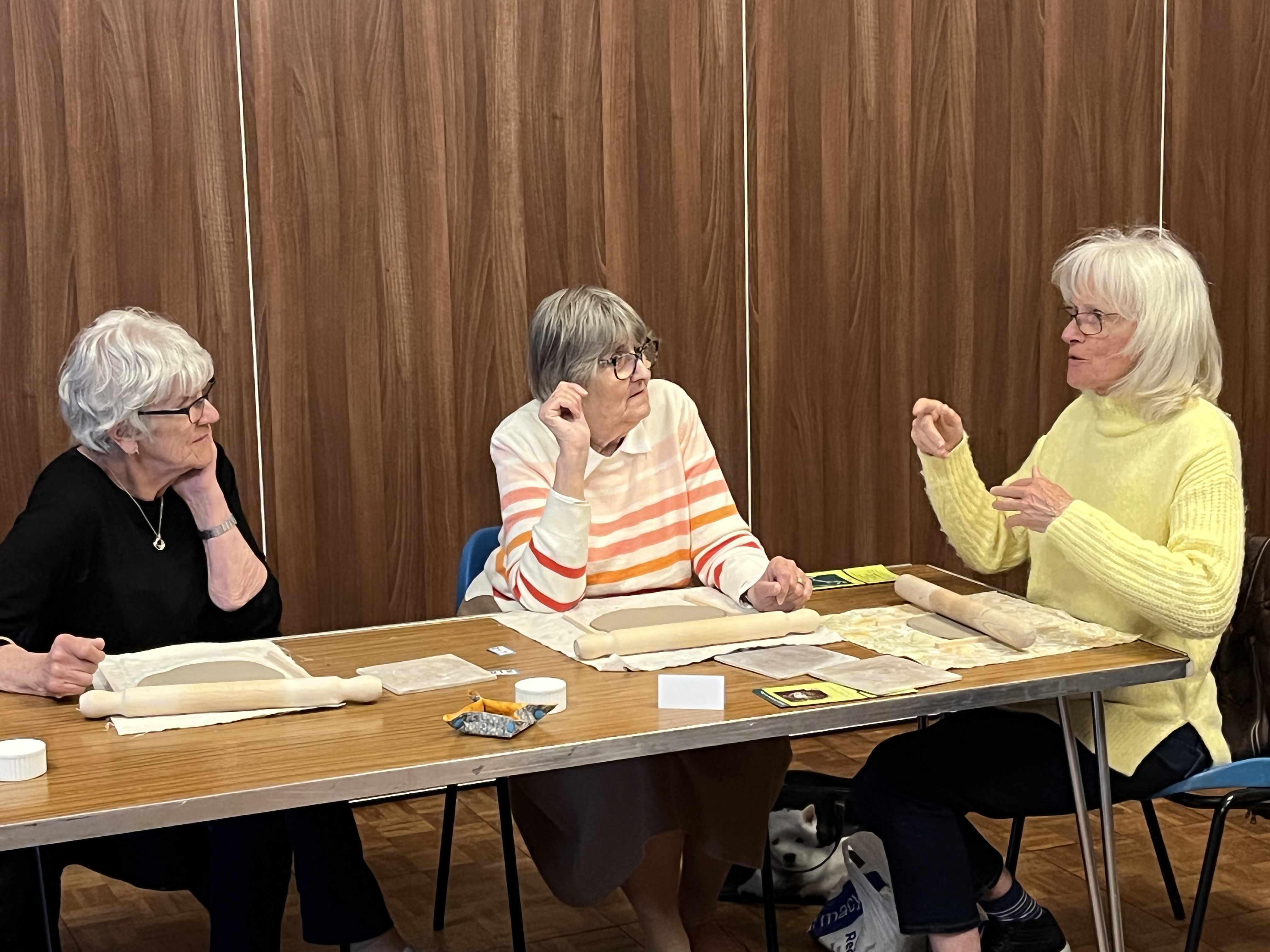 Date modified: Wednesday, 24th May 2023 3:27 PM
Carers4Carers is a support group for unpaid, informal carers living in Kineton and the surrounding villages and rural area. We meet on the fourth Friday of each month at Kineton Village Hall between 10.30 and 12 noon.
We are a very friendly group and time for talking is important.
What happens at our meetings?
We always start with time for coffee and chat
We invite speakers or guests who can help carers update their caring skills or provide relevant information
We consider carer wellbeing of extreme important and promote this through art and music workshops or activities focussing on aspects of healthy living and relaxation.
Every few months a therapist is on hand to offer mini treats in the form of neck, shoulder or hand massages.
Attendance at our meetings is free of charge although we welcome donations towards our running costs.
Carers are welcome to bring the person they care for with them to join our Companionship Group. They will be looked after by a qualified care assistant and volunteer for the duration of the meeting. Here they will enjoy refreshments, time to be social and participate in activities appropriate to their abilities. The group co-ordinator must be advised in advance if carers wish to bring their loved one with them so that we can ensure we have appropriate provision. See contact details for how to get in touch.
Carers4Carers is run by volunteers who all have caring experience, so there will always be someone who understands.
In addition to our meetings, we publish an informative monthly newsletter which means those unable to attend meetings still receive support. We can also offer telephone support.
Carers4Carers was formed in 2012 to meet the needs of unpaid family carers living in rural areas for whom it can be difficult to access groups meeting in towns. The challenges for rural carers can be quite different from those living in towns and we aim to address some of these differences. Although based in Kineton, we support carers living in villages and the surrounding rural area within approximately a 15 mile radius.
If you would like to enjoy our meetings but transport is a problem, please get in touch as we will be able to help.
We look forward to welcoming you!