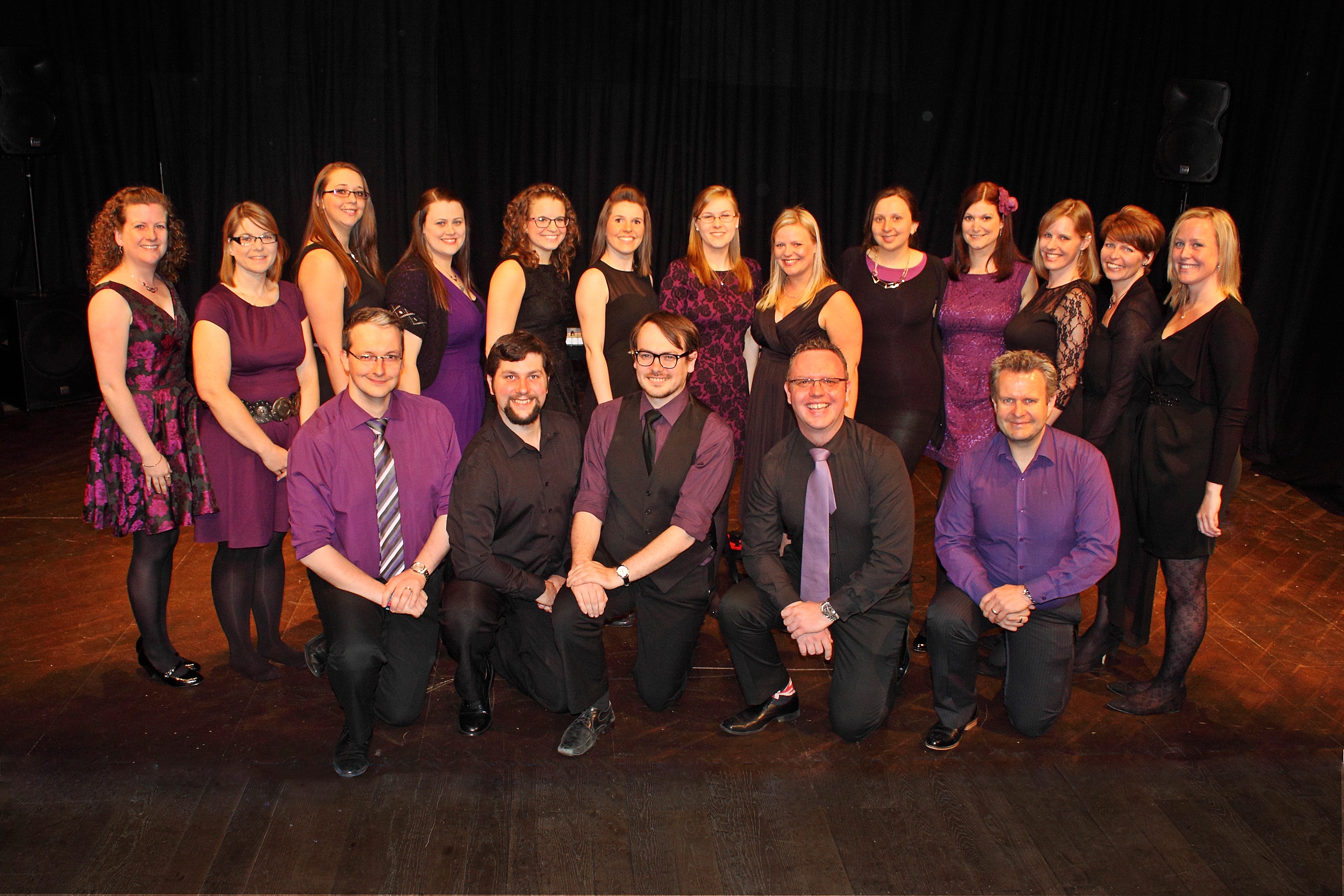 Date modified: Wednesday, 16th November 2022 10:48 AM
In mid-2012, Musical Director, Maddy Evans was asked by the church she played organ for to put together a choir for an upcoming concert that was part of the Shipston on Stour Proms. At the time, Maddy, who is a Music Teacher and performs the Violin with a string quartet, was MD for another Stratford-based choir and approached a number of members that she thought might blend well as a smaller choir. The first rehearsal was held and it soon became obvious that the quality of sound was something special and after the concert it was decided that they carry on as a group to see what happened.
What started off as a bit of a laugh and an aside to other projects soon began to take on a life of its' own. As the repertoire grew, the quality improved further and more bookings came in. It was decided that they take things a little more seriously and started rehearsing on a regular basis. Within a couple of months, and after a couple of cheeky emails, they had secured two prime-time dates at the Birmingham German Christmas Markets to perform a selection of Christmas carols along with a few musical and pop numbers. They were exceptionally well received and as a result were able to secure further bookings including some corporate Christmas parties, and have gone on to profesionally record their first album.
10 years later they're still going strong and will be performing a special 10th Anniversary Concert in December 2022 in the beautiful Stratford Town Hall. The choir has now grown and developed to the point where they now have 26 members and regularly perform at numerous events in and around the Midlands to critical acclaim. With a very diverse repertoire from Mozart and Schubert though to Take That and Bon Jovi they can add that little something special to any occasion.
As well as being available for Charity events they can also be booked for Weddings, Parties, Anniversaries, Celebrations, Corporate Events and many more. If you have a favourite song, they can learn in and perform for you. They have their own Public Liability Insurance and all of their equipment is PAT tested. Please contact them for a quick response and a very competitive quote.