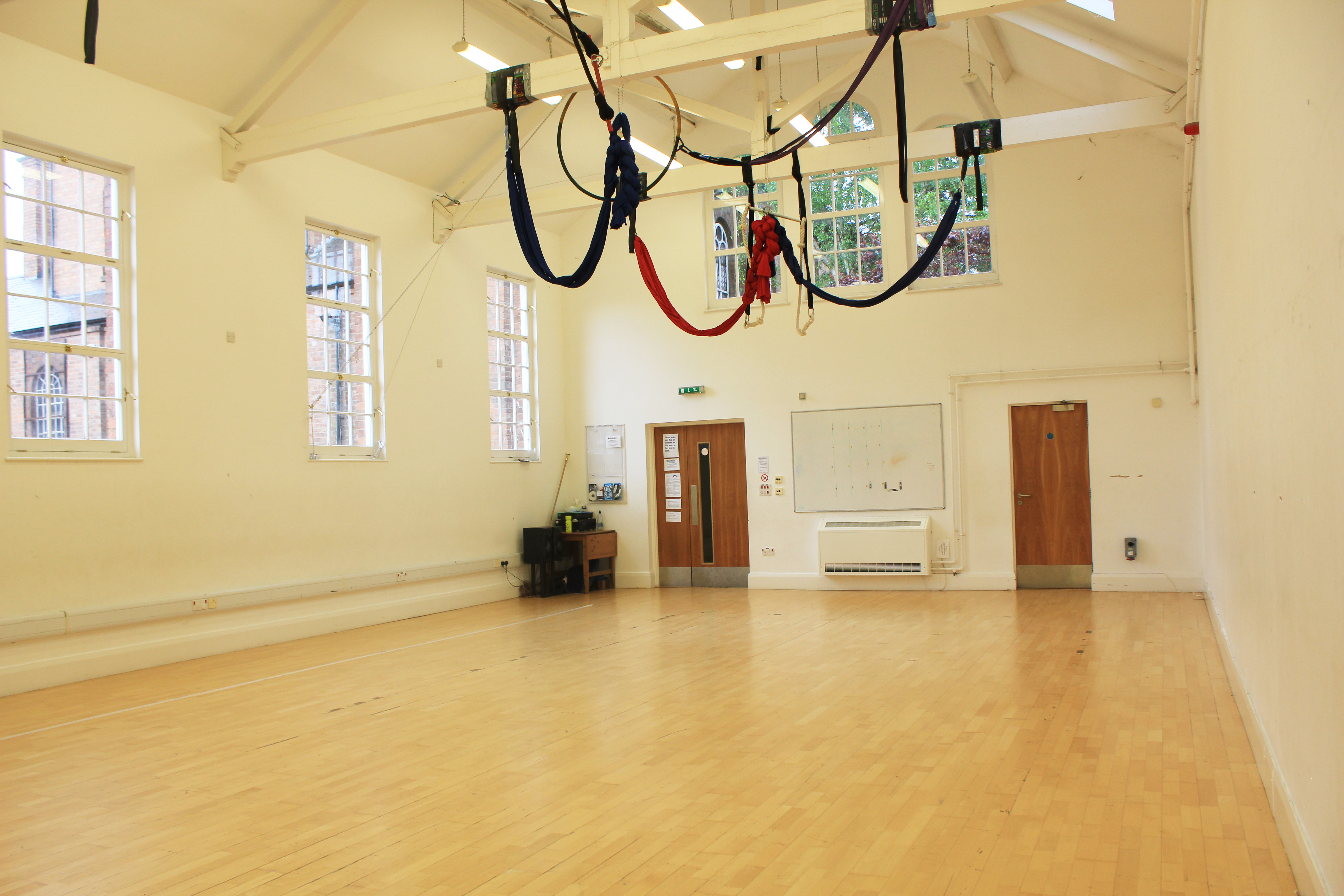 Date modified: Thursday, 15th September 2022 9:22 AM
We have a light and airy studio in Spencer Yard, Leamington Spa, where we hold our range of dance and circus classes.
The studio is approximately 8m x 14m and has a sprung dance floor, which makes it an ideal space for dance or movement based classes. The studio is very much a blank canvas and its high ceilings, sky lights and good natural light. The studio has step-free access and accessible toilet facilities.