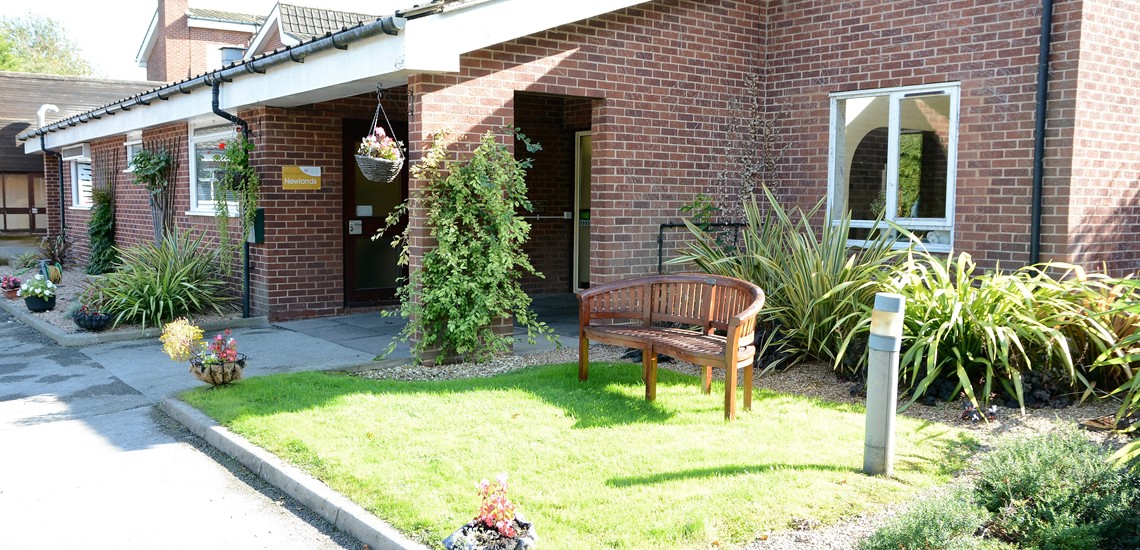 Date modified: Monday, 3rd April 2023 10:31 AM
Newlands is situated in Kenilworth and provides a home for people who are living with long-term conditions and/or physical disabilities. For others we provide rehabilitation, respite and short-term residential care. Many of our residents also live with visual or hearing impairment, acquired brain injury, and cognitive or learning disabilities.
At Newlands we've created an atmosphere that encourages friendship and socialising in a warm and welcoming environment. Newlands has three small households all on the ground floor. We have 26 rooms of which 13 have en-suite facilities. The households each have a lounge and dining area with a kitchenette where people can make their own snacks and drinks or cook a full meal if they choose. The gardens have been landscaped and offer accessible seating areas raised flower and herb beds and a spa area with hot tub jacuzzi. Residents are positively encouraged to take part in the daily living routines of the home, such as shopping, cooking, gardening and a variety of leisure activities.
The home uses electronic care planning to record daily care records. This system includes our relatives' gateway, which, with consent, can provide access for relatives to their loved one's care notes in real time from anywhere with an internet connection.

If you're thinking about making Newlands your new home, please get in touch to arrange a tour - like any new home you'll only know if it's right for you when you walk through the front door.

You can see what our relatives and residents are saying about Newlands by reading our reviews on carehome.co.uk