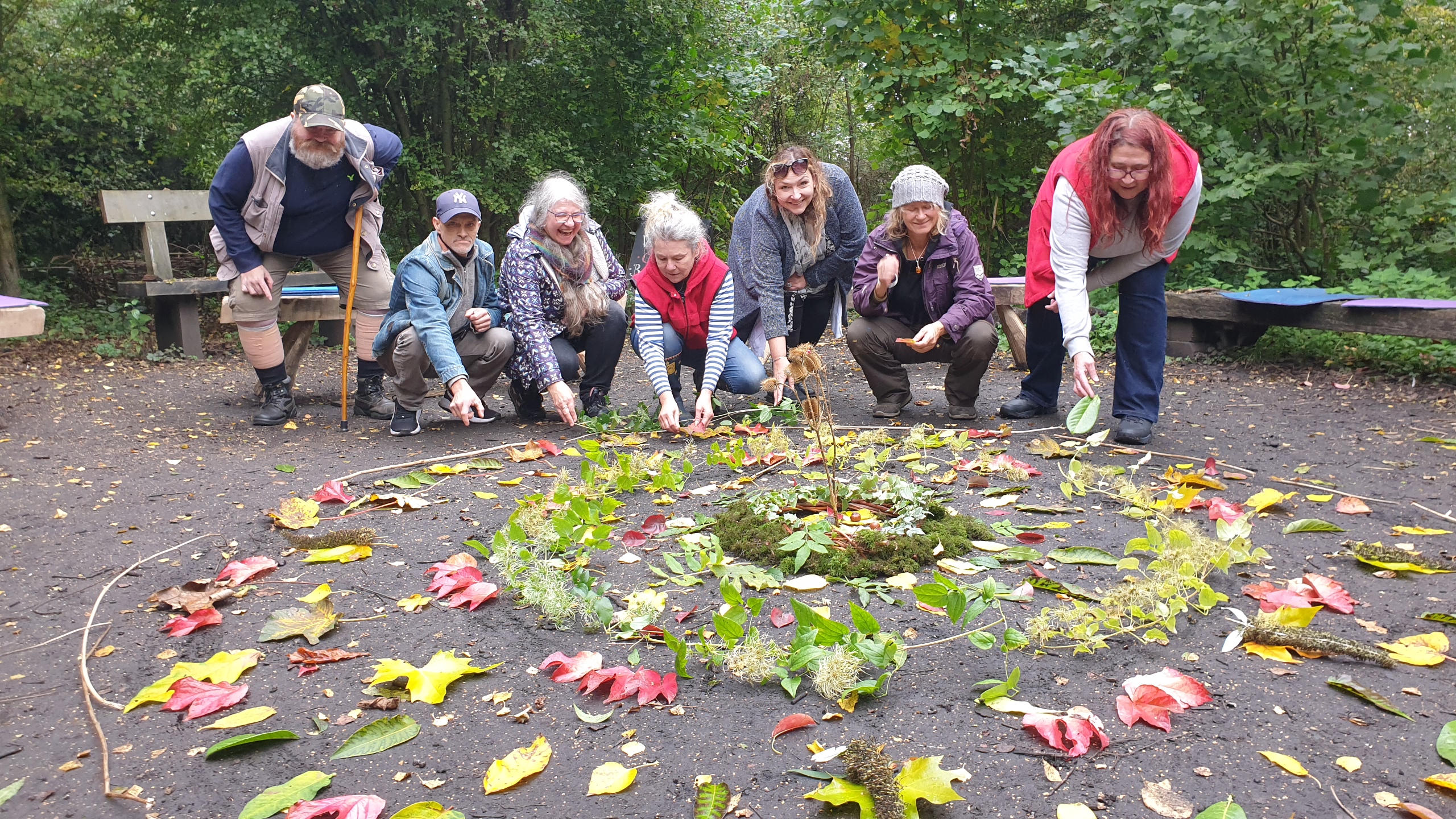 Date modified: Monday, 3rd April 2023 10:32 AM
Being amongst green leaves has a calming effect on our bodies and minds. Research has shown that time in nature reduces our blood pressure, lowers stress and boosts our immune system. The benefits are even more significant when we get involved in outdoor activities with others. You start to feel more confident, less socially isolated and simply happier!
ARC's Wellbeing in Nature sessions brings these elements together, helping you to be active in nature and spend time with others to improve your physical and mental health.
Our weekly sessions are for you if you are experiencing mild to moderate mental health challenges, feel isolated or alone, or are on an addiction recovery pathway.
We run two weekly groups which focus on improving health and wellbeing. During each session, we spend time engaging in woodland or garden-based activities and crafts.
Our sessions focus on practising the Five Ways to Wellbeing, which helps you to improve your mental health and wellbeing. These are:
● Connect ● BeActive ● Take Notice ● Learn ● Give
Weekly Sessions are FREE of charge and refreshments are provided.
Tuesdays in Foundry Wood Community Woodland, Leamington Spa, 10am - 12noon AND 12:30 - 2:30pm
Thursdays in Packmores Community Garden, Warwick 10am - 12noon AND 12:30 - 2:30pm
Please contact us to book a place - kristie@arccic.co.uk or kath@arccic.co.uk
We also deliver courses throughout the year. Visit our website or get in touch for more details