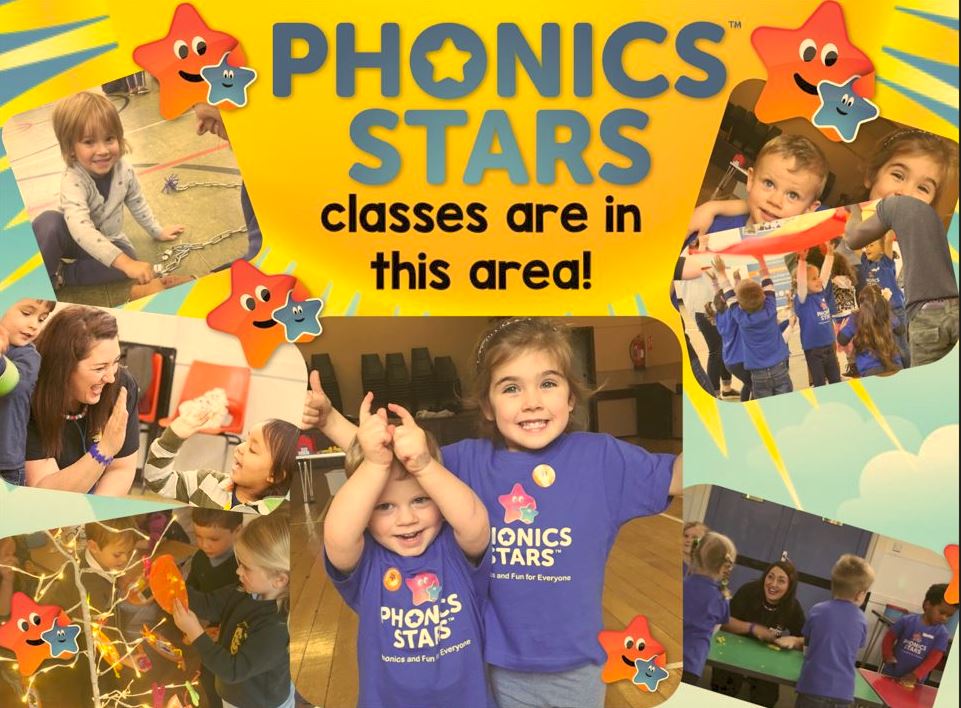 Date modified: Wednesday, 11th January 2023 10:42 AM
Phonics Stars is a happy and jolly activity class where preschoolers 'Learn through Play'. While playing with a different letter sound each week, we support children's physical and emotional health through, fun activities, games, craft, exercises, dance, show & tell and stories.
Based the Early Years Foundation Stage and developed alongside Occupational Therapists we strengthen children's gross and fine motor skills using a wide variety of mark making and sensory equipment. Our play based fun also helps children with their confidence, speaking, listening and communication skills. Laying a valuable foundation from which preschoolers can then go onto school feeling ready and able to start their new learning adventures.
Phonics Stars is where children and their 'Grown-Up's' can just play together creating happy and cherished memories during such a precious time in each others lives.