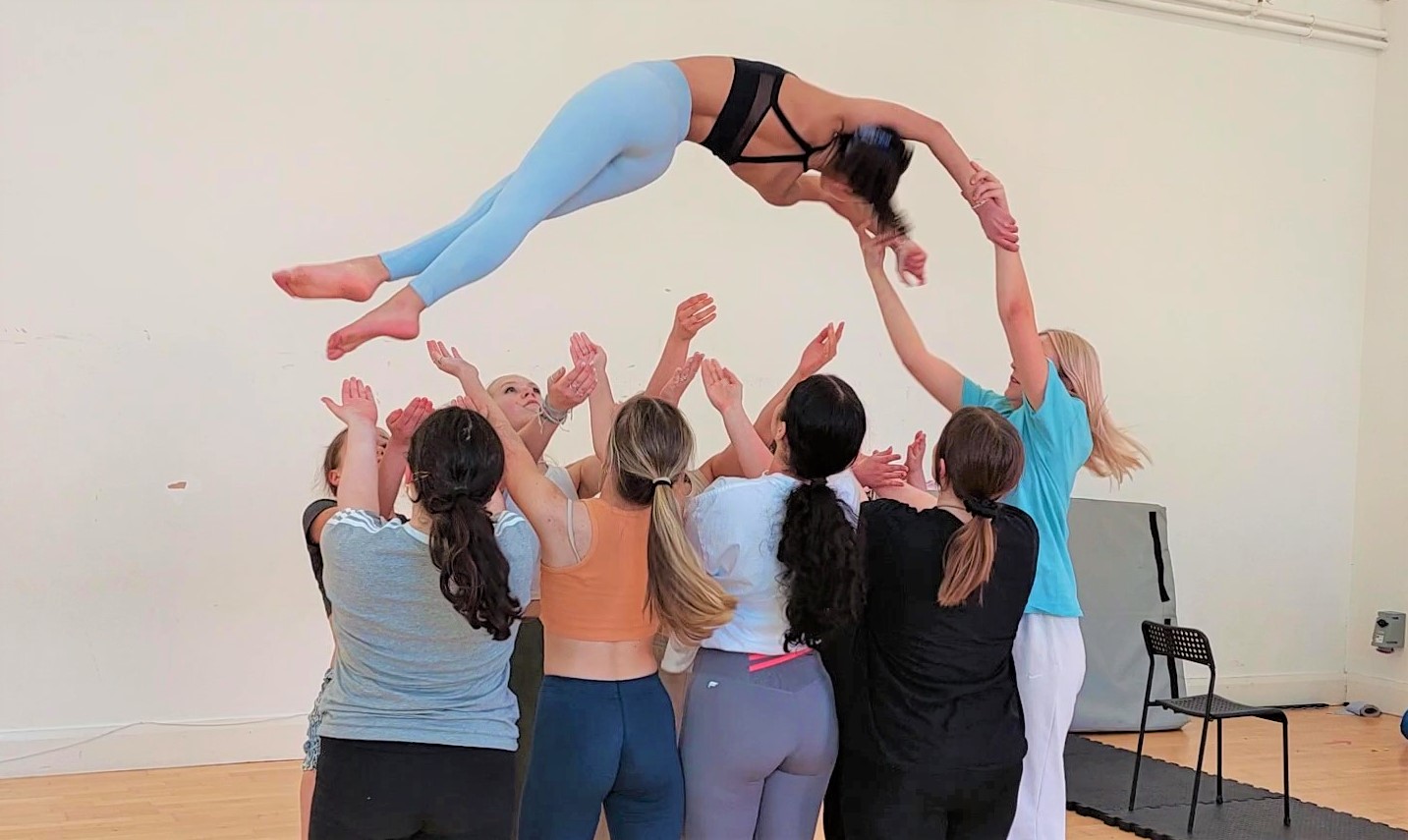 Date modified: Thursday, 15th September 2022 9:08 AM
Develop your acrobatic skills and discover the unique Motionhouse approach to fusing dance and acrobatic circus. This exciting class will inspire participants to creatively explore how these two artforms can work together and take their skills to a new level! A great way to compliment the dance classes we have on offer.
Saturdays 11am–12.30pm from 17th Sept to 22nd Oct.