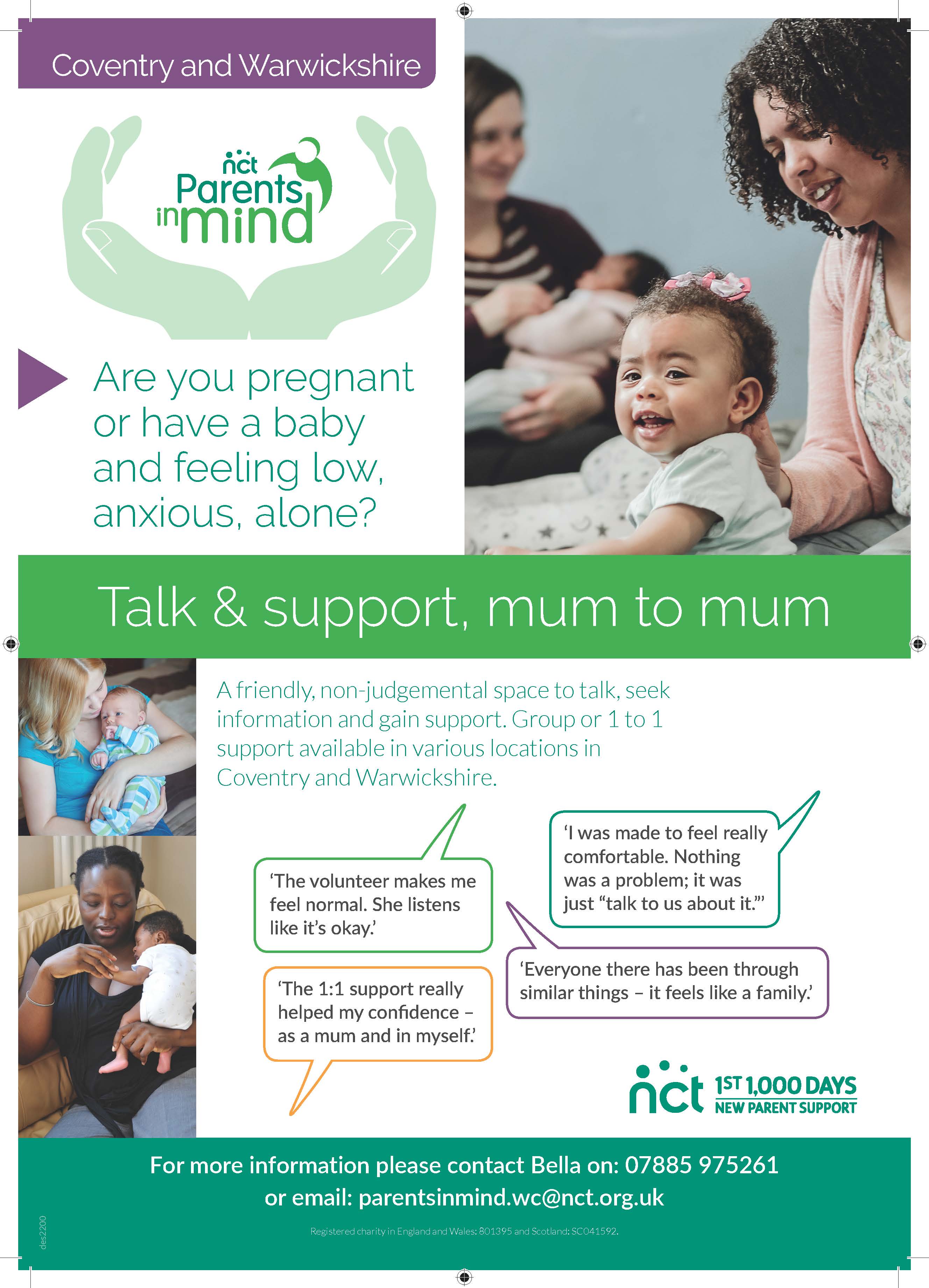 Date modified: Thursday, 20th October 2022 11:47 AM
If you are feeling low, anxious, disinterested in your usual activities, or isolated and are pregnant or have a child under 2yrs, then our friendly, welcoming support may be for you. Our trained peer supporters can offer time and support through the Parents in Mind groups running in Coventry, Leamington Spa, Stratford, Rugby and Nuneaton.
A welcome, friendly, safe space is available to meet others going through similar experiences, seek information, talk things through, or simply relax. We also have remote and digital options of group support, with specific support groups for people who are pregnant, for young mums, and for those who have experienced the loss of a baby. Babies and toddlers welcome.
Attendance is by referral and this can be done by you, or through a health professional such as your midwife, health visitor, GP, family nurse. 121 support is also available: please get in contact for further information.
To refer yourself or someone else, or to find out more please contact Bella on 07885 975261 or via email on parentsinmind.wc@nct.org.uk.