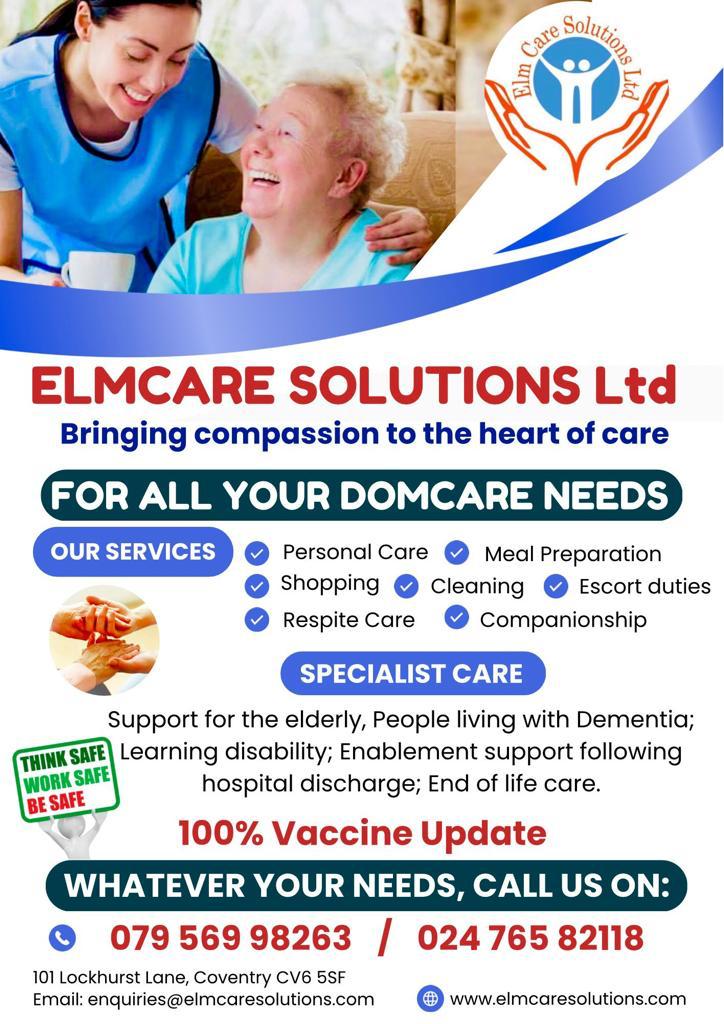 Date modified: Monday, 23rd October 2023 3:07 PM
Elmcare Solutions provides care in the community. Are you struggling with your activities of daily living? Elmcare Solutions can support you live an independent life in your own home.
We have carers and support workers to help people who need support in the community. The services we provide include:
Personal Care;
Mobility support;
continence care;
catheter care,
food preparation,
Stoma Care,
End of Life Care,
Companionship,
help with shopping,
hospital appointments.
The support people adults and children with a disability.
We are registered with CQC.