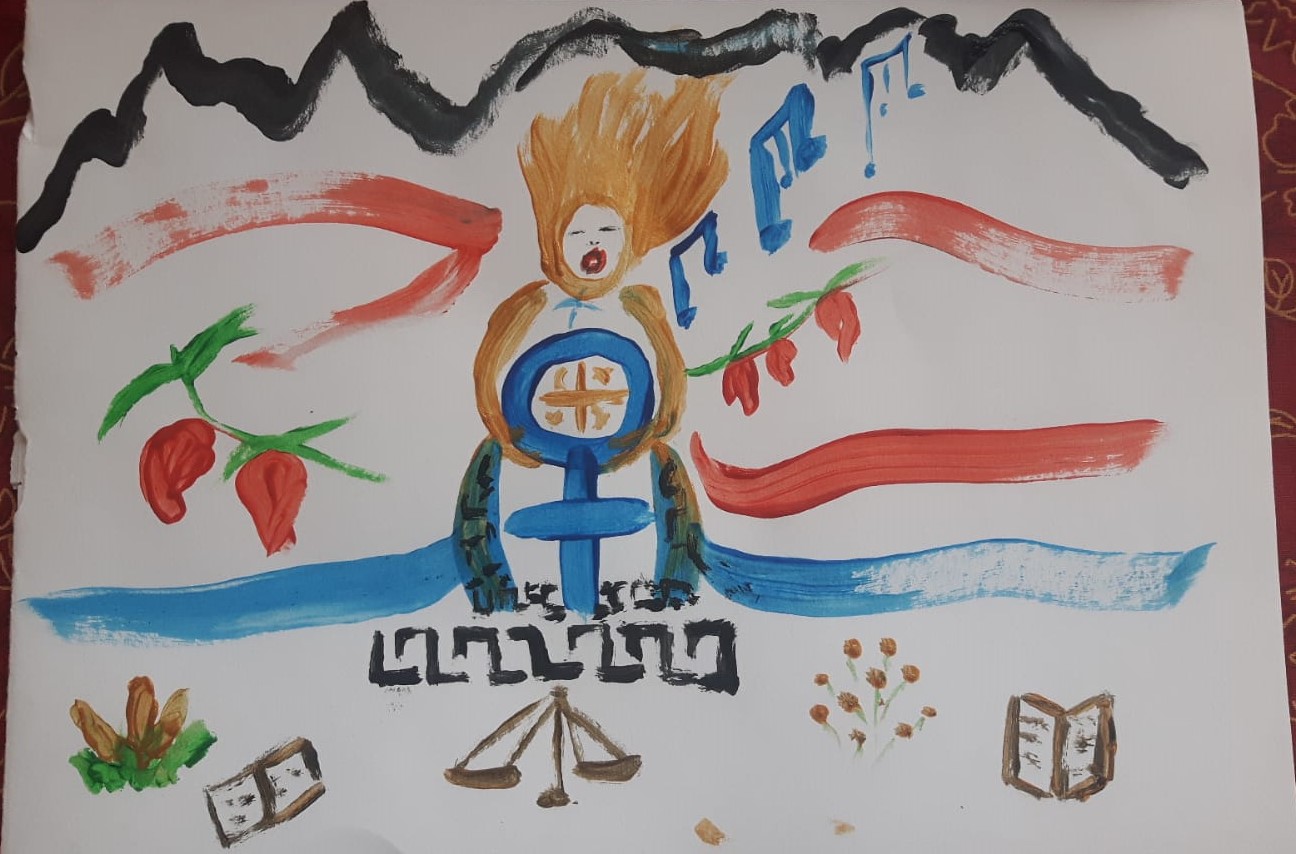 Date modified: Tuesday, 28th November 2023 10:02 AM
Art materials and the process of making artwork is a tactile, sensory way of helping to communicate difficult thoughts and feelings into becoming a tangible object. The created art piece is then reflected upon by the art maker and the art therapist and together they discover the meaning behind the image created. For some clients it may easier to use a nonverbal method of communication. and art materials allows a connection between the client, the art object and the art therapist, and whilst reflecting on the image may discover that the client may make sense of an experience. There is a complex but innate relationship between art materials, the process of making art and the inherent healing properties that are central to art therapy practice.
As a Master of Arts with a degree in Art Psychtherapy, I am a member of the Health Care Professions Council (HCPC) and the British Association of Art Therapists (BAAT) each of these organisations have their own code of ethics of professional practice which each art therapist adheres too.
At the University of Derby, the undirected psychodynamic approach to art therapy is recommended. This includes all the theories in psychology that see human functioning based upon the interaction of drives and forces within the person, particularly the unconcious and between the different structures of the personality. Sigmund Freud's psychoanalysis was the original psychodynamic theory, but the psychodynamic approach as a whole includes all theories that were based on his ideas. e.g. Carl Jung (1912), Melenie Klein (1921), Alfred Adler (1927), Anna Frued (1936) and Erik Erikson ( 1950).
As a a psychodynamic art therapist, I am currently employed as a freelance therapist with The Birmingham Centre for Arts Therapies (BCAT). My client base are people who have been referred to BCAT by social workers, social prescribers and people who have self referred for requiring help with emotional difficulties, mental health conditions and or trauma.
My previous experience is working with clients who have psychological disorders, acute psychiatric conditions and physical complexities. Adults diagnosed with learning difficulties and or autism.